We've recently seen it on social media and in the news: many of the big tech companies like Amazon, Apple, Salesforce, Meta, and, ironically, Slack or Zoom, are retracing their steps taken during the pandemic, exploring ways to bring employees back to the office. While this is happening, at Recontour, an ecommerce aggregator founded in 2020 during the pandemic, we continue to strongly advocate for 100% remote work. Why? Simple, because it's in our foundational DNA, this is how Kevin and I envisioned this company. We are a proudly international team with people working fully-remote anywhere in the world. And there is another reason: after more than two years of intense and challenging work, we've confirmed that it's the best way to build a diverse, motivated, and high-performing team. In other words, we can't envision Recontour without remote work. This is how we redefine work at our company.
Our team is a vibrant tapestry spanning different time zones and cultures. From the United States and the Philippines to India, Spain, and even a digital nomad traversing the globe, our diversity is a source of strength.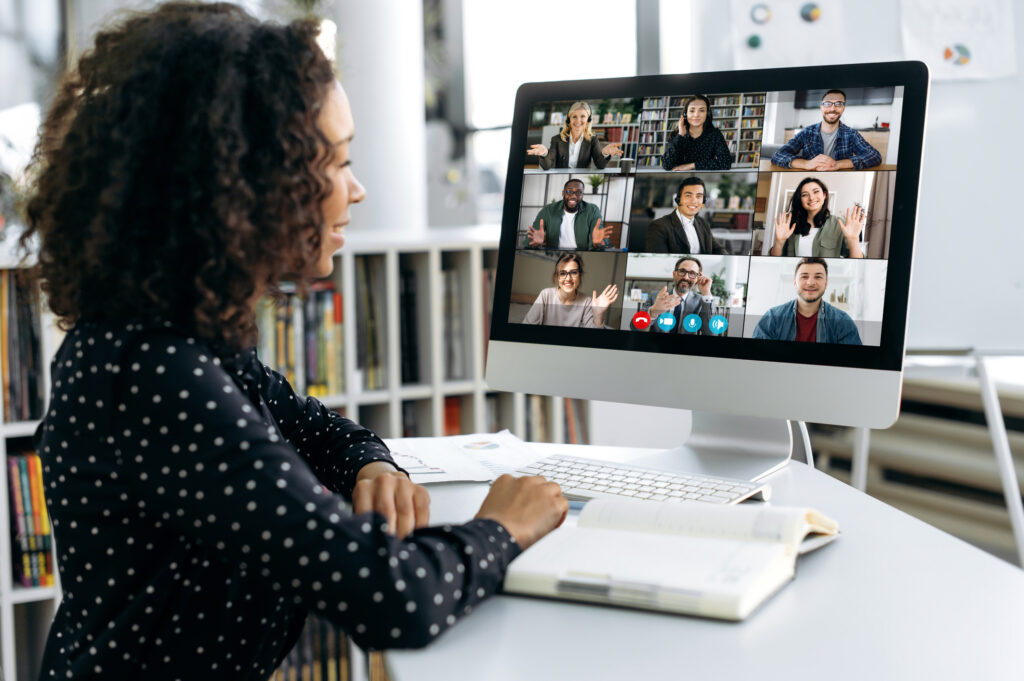 Indeed, this diversity of cultures and time zones must be managed in the most optimal way to ensure that everything runs like clockwork. That's why we have developed work processes and productivity tools that ensure team cohesion while enabling each employee to give their best with the support of others.
These dynamics and tools have helped us make Recontour the company we dreamt of building. In case they inspire you, I'll share some of the routines, exercises, and dynamics we have to continue redefining the boundaries of the ecommerce brands we manage.
Let's start with the communication between the team. With a different range of 14 hours between locations, it's crucial to have efficient communication tools. We rely on Google Calendar for planning, Google Meet for meetings, Slack for instant communication and ClickUp as our project management tool. Google Drive is our storage hub, while Google Docs and Spreadsheets keep us aligned.
To ensure productive collaboration, we aim to set agendas before meetings. Our meeting schedule aligns with the middle ground across time zones, mainly between 7 am and 11 am in the United States. Wednesdays are meeting-free to foster uninterrupted progress, and we come together as a whole company in a weekly virtual gathering. Leadership holds two separate meetings to coordinate departments, and various areas like Data Reporting, Operations, and Growth have their dedicated weekly discussions.
A standout in our rhythm is the Weekly Business Review (WBR), a model borrowed from Amazon. Here, we analyze company metrics, customer support, operations, sales and profitability. Our focus is on metrics that fall short of expectations, as we embark on a continuous improvement journey.
We also hold board meetings every two months to ensure alignment and strategic decision-making. Additionally, I personally connect with employees, on a one-to-one basis, for monthly professional development discussions, fostering an open and growth-oriented environment.
I must say that it is challenging and good for team spirits to meet all together once in a while. This year, we're very excited as we're taking our collaborative spirit offline with a week-long offsite in Valencia, Spain, that will be held in October.
As I remarked before, our remote-first approach isn't just an afterthought; it's ingrained in our DNA. This model offers our team the freedom to work from anywhere, tapping into a broader talent pool. The cultural diversity enriches discussions, fuels varied perspectives, and promotes growth within Recontour. Simply, as the tech world debates the return to offices, for us it is not even a debate. We're proud to stand firm in our conviction that remote work is the way forward.
Miguel Muñoz, Co-Founder and CEO