In today's globalized world, expanding your brand's reach beyond your home country can be a game-changer for your products and your company. Amazon offers a tremendous opportunity for sellers to tap into international markets and reach new customers across the globe.
But expanding your brand internationally can be a daunting task, with many challenges and complexities to navigate. Cultural and legal complexities, marketing strategies and operational and logistic processes are some of them. We are aware that it is difficult to expand into new markets when you are a small brand with limited resources.
At Recontour, we have put together this essential strategy guide to help you plan your international brand expansion via Amazon, including how to optimize your product listings for international audiences and how to succeed with the cross-border logistics and compliance. Let's get started!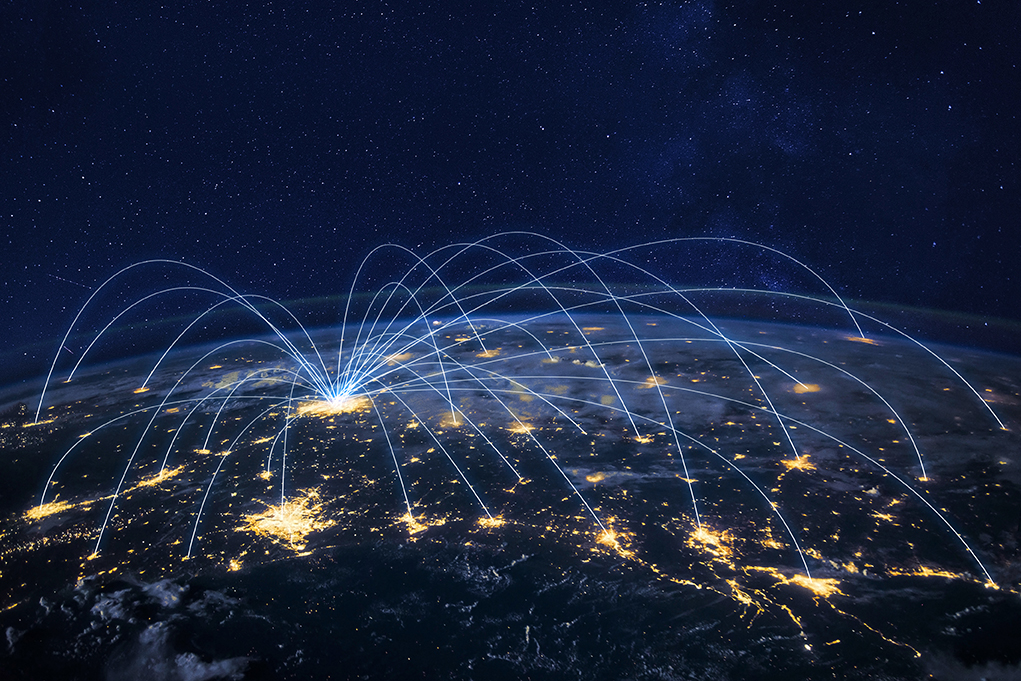 How to start selling internationally
The ecosystem of marketplaces and tool providers has made it easier in many ways to enter new markets, but the complexity remains with doing it properly. Not all owners of small brands are ready for the challenge. As we have mentioned before, selling internationally requires infrastructure and investment in both time and money. You need to understand the local regulations, consider international subsidiaries, and surpass local boundaries as language, among other hurdles. So, how should I start?
Research. The first recommendation is to research properly before entering a new market. Find data to verify that your product fits the market and be sure there is a demand for it. Then, analyze how competitive the market is, including the local competition's strengths and weaknesses, such as product listings and advertising, relative to yours.
The regulatory complexity. Each country has different thresholds for tax obligations and packaging requirements. Our recommendation is to partner with someone who can help you navigate the regulatory complexity and minimize your risks.
Marketing. For marketing to succeed it is vital to localize the content for your products. Take into account that, nowadays, infographics are among the highest impact format on Amazon that drives purchasing decisions and conversion rates. Be sure that the text of the infographics fits with the expressions, language and units of measure of the local market. Here, there is another prominent issue: the keywords you use must be relevant for the international markets.  Don't translate literally these keywords as you used them on your original market.
Logistics. Amazon has gone to great lengths to make their warehouse and logistics services more comprehensive and competitive. Using Amazon's infrastructure is a great way to test a new market. Once you have traction, you will likely want to supplement Amazon with a 3PL, which will facilitate larger shipments of product and allow you to expand off-Amazon.  It is important to think carefully about how you are going to manage transit times. Different shipping lanes will have dramatically different frequencies and costs than what you might be used to shipping from Asia to your original market.  Shipping by air freight allows you to move quicker, but could be cost prohibitive depending on your product's characteristics.
Marketplaces. Let's be clear, Amazon is the only truly marketplace with a global presence. Walmart is strong in the US and Canada, but not in Europe. Amazon is a great way to find product-market fit in a new geography, and once you gain traction it might make sense to expand to the dominant local marketplace outside of Amazon.
Magic formula. There is no magic formula at all. There is not a limited time to succeed. Your success will depend on the resources you invest. Careful planning and a data-driven approach will minimize your risk and the number of surprises you encounter along the way.
Which is the best market?
Do you want to be a big fish in a small pond or a small fish in a big pond? That is the first dilemma you need to resolve, taking into account that the most populated countries are not necessarily the most attractive markets.  The correct answer will vary depending on your specific product niche.  Choosing the right pond to swim in is critical to your success.
Geographics also plays a relevant role in your choice. If you are a US seller, it is easier to enter into the North American markets, as Amazon provides you the necessary logistics tools and cross-border shipping is faster, less expensive and may have fewer regulatory hurdles. The same logic applies for European markets. If your products are originally from an EU country, it should be easier to rely on Amazon services to enter into another European market.
RECONTOUR is an ecommerce aggregator company, born with the aim of transforming the world of e-commerce, focusing on growing consistently small-sized, high growth potential brands crafting long-term successful commerce stories.
Recontour team manages 6 brands and more than 85 SKUs and operates in more than 30 markets.
At Recontour, we are committed to create strong relationships with our sellers, employees, investors and customers.
For more information: visit www.recontour.io, follow us on @Recontour on LinkedIn.